Civilian employers have lived their best Defence life at a new immersive event held at RAAF Base Amberley as part of the National Employer Support Awards (NESA).
The activity had dual purposes: to thank supportive employers of Australian Defence Force (ADF) Reserves, and for employers to gain an understanding of the life of their Reservist employees.
With support from RAAF Base Amberley, civilian employers got a taste of ADF life, with various immersive activities throughout the day, including meeting the military working dogs, a walk through tour of a field hospital, visiting the Amberley Heritage Centre to view some of the historical aircrafts, getting to go on board a C-27J (Spartan) aircraft and even meeting the 26 Transport Squadron mascot camels.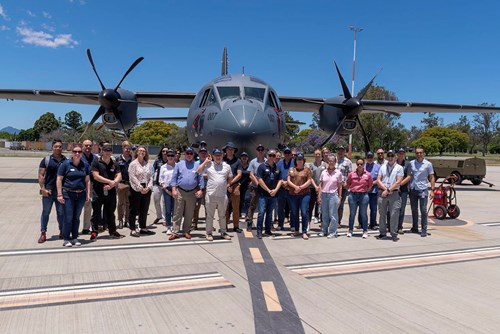 Civilian employer Amanda McCarthy from Canberra Health Service was nominated for the National Employer Support Awards in the Public Sector category. Ms McCarthy commented on the immersion day activities, expressing her excitement in getting to understand some of what Defence has to offer as well as the value of sending her reservist employees on Reserve Service
"It's great! For someone who isn't involved, it has been a great experience to come and see everything going on in Defence!"
"We work in ICU and I think it's great for Flight Lieutenant Tristan Checkley to go away because he comes back with a lot more skills to help within our unit," said Ms McCarthy.
Flight Lieutenant Checkley, a proud reservist, spoke about the wonderful support he has received from Ms McCarthy as his civilian employer and the value he finds in his Defence Reserve Service.
"I'm very lucky to have a very supportive employer, I can go away and provide my intensive care nursing skills to the ADF and also bring back a lot of skills to my organisation."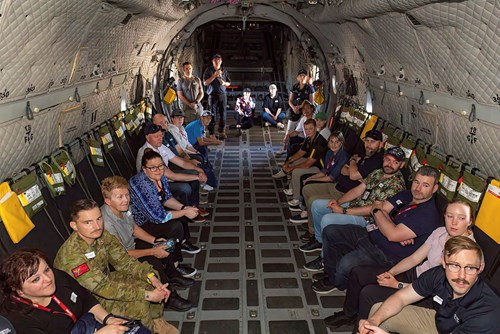 "I return to my workplace with leadership qualities and values I learn in Defence from my Reserve service," said Flight Lieutenant Checkley.
Major General Douglas Laidlaw, Head of Joint Support Services Division said the immersion experience was a key inclusion this year and a wonderful opportunity to thank employers that have demonstrated outstanding support to their staff who provide ADF Reserve service.
"The ADF immersion experience was a wonderful opportunity for civilian employers to gain an understanding of the type of work their reservist is being released for."
"We hope this type of activity can highlight to employers the valuable contribution that reservists make to the capability of the nation and the types of skills they can bring back to the workplace," said Major General Laidlaw.
"Reservists are a critical part of both Defence and the community and I want to sincerely thank the employers who consistently go above and beyond to help reservists".
More information on Defence's support to ADF reservists and their civilian employers, and the full list of 2022 NESA winners, is available at www.reserveemployersupport.gov.au.