Selected Australian employers have a once in a lifetime opportunity next week, experiencing a taste of the Australian Defence Force, Head of Joint Support Services Division, Major General Douglas Laidlaw announced today.
Major General Laidlaw said 19 noteworthy Australian bosses will participate in Boss X International 2023, an immersion activity run by the Australian Defence Force Reserves and Employer Support, giving them great insight into the lives of their employees, when they are rendering Defence Service.
In the jungles of Malaysia, employers will learn basic field craft, eat ration packs and have an opportunity to participate in a number of military training activities under the safety and supervision of the deployed officers and soldiers.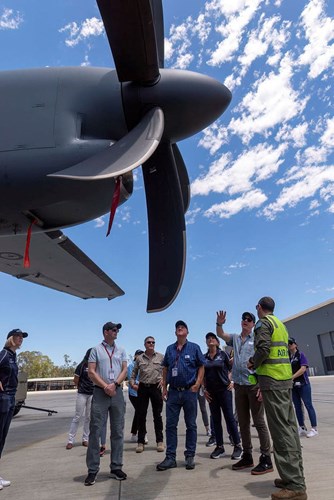 Major General Laidlaw said Australian employers are genuinely impressed at the nature and extent of the skills developed in the Reserve and understand these skills are transferable to the civilian workplace.
"Leadership, motivation and teamwork are core values developed and used by reservists and, of course, these skills are also highly valued by any employer.
"Understanding the benefits of a shared workforce will enable employers to manage that workforce for the benefit of their organisation, the employee and more broadly the Australian community," Major General Laidlaw said.
Boss X International 2023 will be held next week from the 6th – 12th of February with participants visiting the Australian Army Rifle Company Butterworth rotation in Malaysia.
To keep up with all of the action from BossX International 2023, check out the ADF Reserves and Employer Support LinkedIn for updates from Malaysia! 
https://www.linkedin.com/showcase/adf-reserves-and-employer-support/