The winners of Defence's National Employer Support Awards has been announced at a ceremony in Brisbane on 15 November 2022. The event recognises employers across Australia for their continued support to Australian Defence Force (ADF) reservist employees.
Assistant Minister for Defence, The Hon Matt Thistlewaite MP joined Chief of the Defence Force, General Angus Campbell, and Secretary for Defence, Greg Moriarty, and other senior Defence leaders at the event in Brisbane.
Major General Douglas Laidlaw, Head of Joint Support Services Division said the awards showcase employers that have demonstrated outstanding support to their staff who conduct ADF service.
"Across Australia, we have more than 31,000 ADF reservists who contribute vital skills and capability to the Defence of our nation," Major General Douglas Laidlaw said. 
"In times of crisis, it is crucial that the ADF can respond quickly and effectively. Therefore, having workplaces that support reservists ensures that they can perform a variety of roles to assist during these periods.
"Our reservists are a highly skilled, dynamic and disciplined workforce, whose service to our country during the COVID-19 pandemic, bushfires, floods and other disasters is made possible by the support of their employers.
 "I commend the award-winning organisations and all the nominees for their continued support of our ADF reservists and their communities across Australia."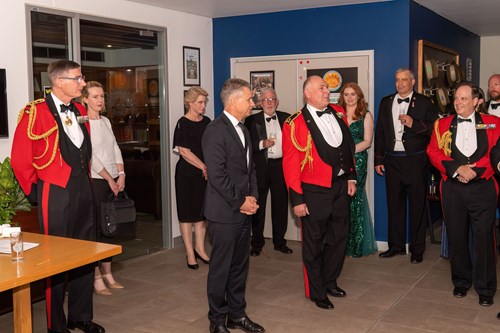 The winners of the 2022 National Employer Support Awards are:
Private Sector - Large: St John of God Murdoch Hospital                
Private Sector - Medium: Protegas           
Private Sector - Small: Mercury Information Security Service Pty Ltd
Public Sector: Women's and Children's Hospital                               
Public Sector (Defence): Capability Acquisition and Sustainment Group                
Not For Profit: Trevallyn Life Church                               
Honourable mentions also went to:
Public Sector - Small: Valentino Garavani
Public Sector - Medium: Coras Solutions
Public Sector: School of Sport Education NT
Public Sector: Horsham Primary School
Not For Profit: St Josephs Catholic College