Civilian employers of ADF reservists visited the Australian International Airshow, at Avalon, to see the best the Air Force has to offer.
With some of Air Force's best capability on display, it was an opportunity to highlight the work of Defence and the Royal Australian Air Force, as well as the skills reservists bring to the civilian workplace.
One of the special guests was news presenter Peter Overton, who is an Air Force reservist.
Highlights included flying displays, the military working dogs and the three exhibition halls of stalls showcasing various industries and businesses.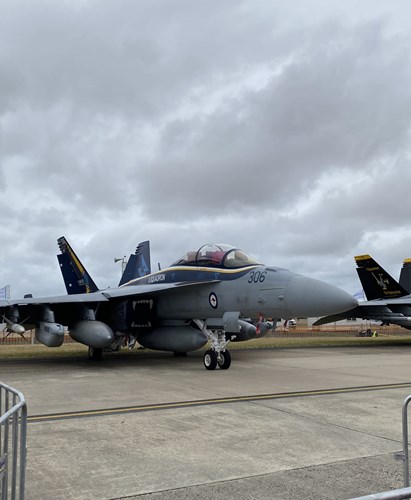 ADF Reserves and Employer Support also exhibited at the air show, engaging with industry and the community, and welcoming a visit from the Minister for Defence Personnel, Matt Keogh.
Head of Joint Support Services Division Major General Douglas Laidlaw said the event was an important opportunity to give civilian employers a taste of Defence life.
"This experience has demonstrated some of the best that Air Force has to offer, which is a huge highlight for our civilian employers so they understand the type of capability Defence has," Major General Laidlaw said.
"It's an opportunity for them to see first-hand the type of work their reservist employee may be involved in, and how these skills can transfer to their civilian workplace."